Twitter Feed
A short week at Mallorca attending the Clear-Com Partner Summit 2018
#clearcom #clearcom50

https://t.co/WMnIJmttDc
So many people have said to me "No one ever got fired choosing @clearcomsystem "

#clearcom50 Clear-Com securing careers and production communications for 50 years! Incredible milestone, incredible company, incredible products!
Thank you NewBay team for presenting us with the #PSNE Best of Show 2018 at #ISE for our #HelixNet #digital network #partyline system! We are honored! #ISE #win #award #intercom #newbay #clearcom50 #network #bestofshow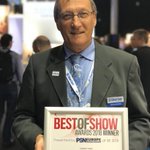 Stop by the Clear-Com stand #ISE2018. We're celebrating #clearcom50 and Bubble Agency is there! https://t.co/sKmwX2kGef
Load More...
Facebook Feed
Clear-Com shared IMS Technology Services's photo — at Philadelphia City Hall.
1 week ago
Congratulations to the #Eagles for winning the #superbowl52! Our partner, IMS Technology Services supporting their celebration parade, using #FreeSpeakII and #HelixNet!

#SuperBowl #FlyEaglesFly #Production #Parade #FSII #ClearCom50 #IMSTechnology #Philadelphia #win #Celebrate #wireless #proaudio #dante #communications #LiveEvents #supportIt has been a crazy week supporting the Philadelphia Eagles with their #superbowl52 celebration parade! We had audio and video coverage for over a mile from the Philadelphia Museum of Art down to City Hall. Our crew worked around the clock all week to pull this historic event off. A lot more details to come!
.
.
#FlyEaglesFly #PhiladelphiaEagles #SuperBowl #production #jbl #JBLVTX #YamahaCL #YamahaCL5 #Videwall #LEDwall #linearray #clearcom #proaudio #eventplanner #dante #dantespokenhere #videoengineer #audioengineer #digiled #freespeakII #freespeak #helixnet
#crownaudio #harman #shure #rfvenue Shure JBL Yamaha Pro Audio Video Walltronics Maryland Sound International Clear-Com SPL Sound, Inc. ... See MoreSee Less
Thank you for the share and the great gear to pull this event off!
Load more